Holo news in January and February 2021
On January 5 2021 the Holochain technology was mentionned in a post from European Union written by a top ranked lawyer Richard Kemp. In his post Richard Kemp predict that 2021 will be the rise of the distributed web made possible by a framework such as Holochain, you can find the link below.
February 10, 2021 was a milestone in the history of Project Holo. After waiting so long, after having worked so hard for 2 years without revealing anything, the team has finally installed its first HoloPorts application on all HoloPorts. The fully distributed application network is now live and hosts the application called Elemental Chat which allows the team to monitor behavior in order to make final adjustments before launching the two key network services: the Host Console application and the Publisher Portal application. Everyone will finally have proof that the Holochain architecture is fully functional, robust and scalable. This proof of concept will allow the most skeptical to change their minds and motivate the undecided and then revitalize the people who have been following the project for several years. It's a great time, if you are new and barely know the project, we welcome you, you come at the right time, we will finally be able to use and enjoy the use of decentralized applications with a comparable experience to the current centralized web.
Holo-Host release annoucement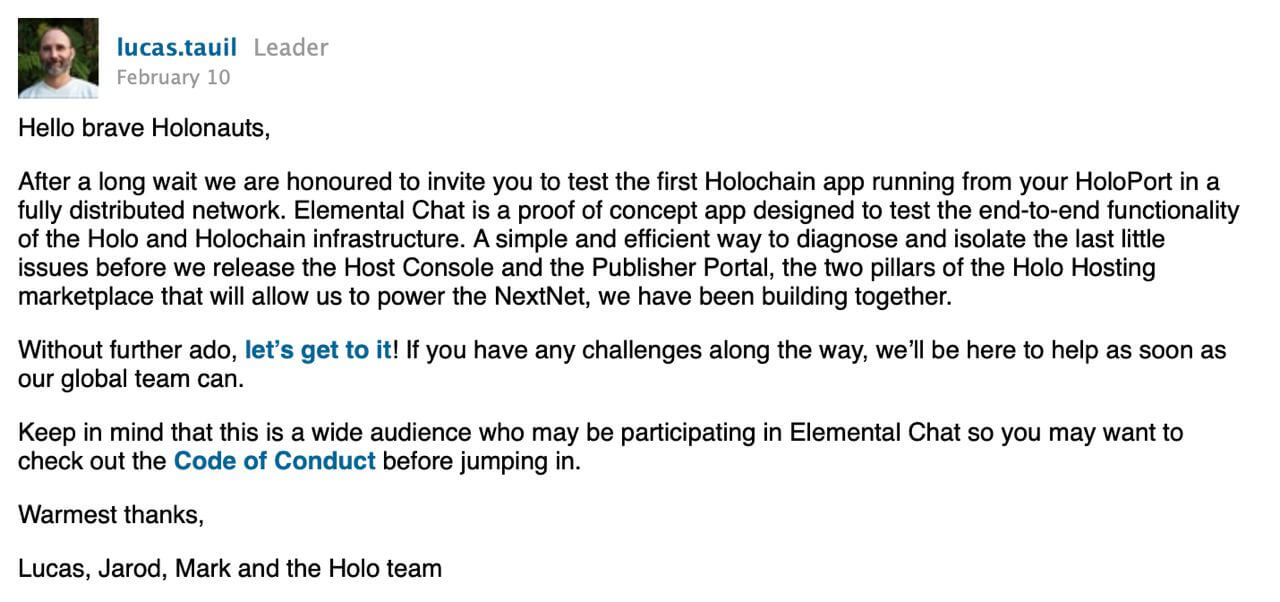 Elemental chat proof of concept